I think this is going to be awesome. Besides the summoning conditions, this card is awesome. Someone will find a way to get it out fast.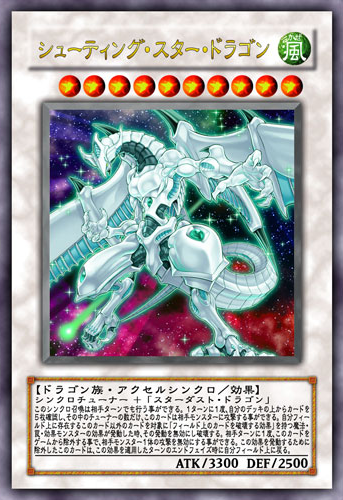 1 Synchro Tuner Monster + "Stardust Dragon"
You can activate each of the following effects once per turn:
• Reveal the top 5 cards of your Deck, then shuffle your Deck. During this turn's Battle Phase, this card can attack once for each Tuner Monster revealed this way.
• You can negate the activation of a Spell Card, Trap Card, or Effect Monster's effect that destroys a card(s) on the field, and destroy that card.
• When an opponent's monster declares an attack, you can remove from play this card to negate the attack. If you negate an attack this way, Special Summon this removed from play card during the End Phase.
Now imagine this card in Ghost Rare